Damon Self-Ligating Brackets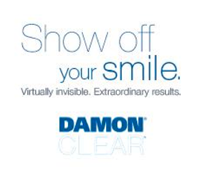 The clear way to amazing results!
Damon Clear is part of the innovative Damon Smile, which combines tie-less brackets and high-tech archwires that are clinically proven to move teeth quickly and comfortably with spectacular results. Damon Clear combines the best of traditional clear braces and efficient technology to deliver a discreet treatment experience with results that go beyond straight teeth.
Braces no longer mean inconvenience, discomfort, and a mouth full of metal.
Aesthetics
With Damon Clear, people may not even realize you're wearing braces. Tie-less Damon Clear braces are discreet and resistant to staining and discoloration throughout treatment.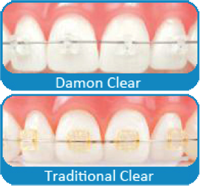 The difference is clear!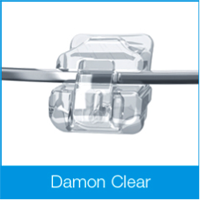 Damon Clear
Damon Clear uses a slide mechanism to maintain archwires within the bracket, allowing them to move freely. This reduces friction and binding, so your teeth can move quickly and more comfortably.